PhD Position (4 years, 1,0 fte), Leiden University
Supervisors: Prof. Luuk de Ligt (Leiden) and Dr. Rens Tacoma (Leiden)
Anchoring Work Package 7: Hellenism
Job description
King Ptolemy I was the first to open a mint in Egypt which started to issue Alexander's tetradrachms posthumously. Soon, Ptolemaic coins also featured the portraits of the Ptolemaic kings, demonstrating how coinage could symbolically enhance the regal powers of the young Ptolemaic dynasty by connecting the new kings to Alexander's legacy. The battle of Salamis (306 BC) and other external threats forced the new Ptolemaic state to introduce a metrological reform by abandoning the Attic weight standard in order to finance various royal enterprises. Consequently, Egypt became a closed currency zone in which coined money became one of the standard means of exchange. These novelties transformed Egypt's traditional economy into a monetary one. Due to the introduction of several taxes and a number of other monetary reforms, large numbers of coins started to circulate in Egypt, both in the nome capitals and in the chôra.
The communis opinio is that the transition to this monetary economy took the form of top down and state-driven processes, in line with a "Greek" ideology that emphasized the importance of coinage for organising economic life in society. Starting from this assumption, scholars have focussed on how these monetary innovations facilitated the exchange of goods and wage, as well as the imposition of royal control over local economies. Other researchers have highlighted the role played by Ptolemaic in symbolically increasing the authority of the Ptolemaic dynasty.
This PhD project aims to introduce a new perspective by asking how and why these "Greek" monetary objects, became so rapidly and widely accepted in Egypt. A comparative analysis will be employed to investigate how iconographical and semantic concepts were anchored in existing traditions. A new and multi-disciplinary approach will used to analyse the economic, social and cultural preconditions through which these new objects were anchored into Egypt's quasi non-monetary society. New perspectives can also be gained from the study of geographical dissemination of Ptolemaic coins across the Ptolemaic Empire. The recent Ptolemaic hoards' catalogue series and various web-based databases for papyrological evidence (Trismegistos and Papyri.info ) and Ptolemaic coins (PCO) offer excellent starting points for an investigation of the complex, but rich material from Ptolemaic Egypt.
Candidates are invited to submit a structured proposal (title, research question, scholarly background, aims, method, corpus) around this topic. More information about the Anchoring Innovation research agenda of OIKOS can be found on the website (www.anchoringinnovation.nl) and in an article by Ineke Sluiter, entitled "Anchoring Innovation: a Classical Research Agenda" (Anchoring Innovation: A Classical Research Agenda | European Review | Cambridge Core).
Host institution
The Faculty of Humanities of Leiden University is a unique international centre for the advanced study of languages, cultures, arts, and societies worldwide, in their historical contexts from prehistory to the present. Our faculty is home to more than 6,000 students and 800 staff members. For more information see https://www.universiteitleiden.nl/en/humanities.
The Leiden University Institute for History is responsible for the main part of the historical research carried out at Leiden University. The institute has a wide-ranging academic scope. Its strong international orientation and focus on the study of European, American, Asian and African societies in a global context give the institute a unique character. The academic leaders connected to the institute's research programmes are internationally renowned scholars that engage in numerous networks, contribute to important conferences and publish with outstanding academic presses. More information about the Leiden University Institute for History see https://www.universiteitleiden.nl/en/humanities/institute-for-history.
Terms and conditions
PhD project, 4 years (1.0 FTE, 38 hrs per week), starting date to be agreed upon, with a preference for September 1st, 2022 or as soon as possible thereafter. Initially the employee will receive a one-year contract, with extension for the following 36 months on condition of a positive evaluation. It is possible to extend the position over 5 years at 0,8 fte. The appointment must lead to the completion of a PhD thesis. Salary range from € 2.434 to € 3.111 gross per month for a fulltime appointment (pay scale for PhDs, in accordance with the Collective Labour Agreement for Dutch Universities).
Leiden University offers an attractive benefits package with additional holiday (8%) and end-of-year bonuses (8.3%), training and career development. Candidates from outside the Netherlands may be eligible for a substantial tax break. For more information: http://www.workingat.leiden.edu/.
Tasks of the PhD candidate will include:
Completion of a PhD thesis within four years (1,0 fte) or five years (0,8 fte);
Participation in meetings of the project research group(s);
Presentations of intermediate research results at workshops and conferences;
Participation in the training programme of the local Leiden Graduate School and the National Research School in Classics (OIKOS);
Participation in staff meetings of the Leiden History team and the intellectual life of the department and the institute;
Some teaching in the second and third years of the appointment.
Requirements
A RMA, MA or MPhil degree in Ancient History or Classics, held by time of appointment, with an MA thesis of high quality with a grade of at least 8.0 on a ten-point scale, or comparable assessment.
Well-developed research skills, including the ability to formulate relevant and creative research questions and hypotheses, descriptive and analytical skills, and a clear and persuasive style of writing;
Excellent competence in English and reading competence in ancient Greek (and preferably Demotic);
Independent thinker, team player;
Grit.
Diversity
The Anchoring Innovation program is strongly committed to diversity within its team and especially welcomes applications from members of underrepresented groups.
Information
Enquiries about the position can be addressed to Prof. dr. Luuk de Ligt, l.de.ligt@hum.leidenuniv.nl. We deliberately scheduled a long period between this announcement and the deadline for submission so that PhD candidates have ample time to prepare their own versions of the projects outlined above. We know that the design of a good project takes time and effort. Do not hesitate to contact your prospective supervisor about this. Questions about the procedure can be directed to Dr. Suzanne van de Liefvoort, anchoring@let.ru.nl.
Application
In order to be admissible, applications must include the following information (in the same order), in one PDF file (not zipped):
Cover letter;
CV, including contact information of two referees;
Transcript of records;
Research proposal of 1500 words. This does not include the bibliography and (if appropriate) an appendix containing a list of sources (together max. two pages A4);
Copy of relevant diploma or statement by master thesis supervisor confirming that the applicant will hold the required degree at the time of appointment.
Please submit your complete application to Dr Suzanne van de Liefvoort, the coordinator of the Anchoring-programme via anchoring@let.ru.nl before April 24, 2022. Interviews will take place in the week of 30 May – 3 June, 2022 and will possibly be held online.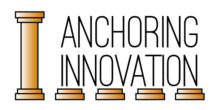 Radboud University
Dr. Suzanne van de Liefvoort Erasmusplein 1
6500 HD Nijmegen
+31(0)24 3611276

anchoring@let.ru.nlOur Project